The 2023 Subaru Love Promise Customer and Community Commitment Award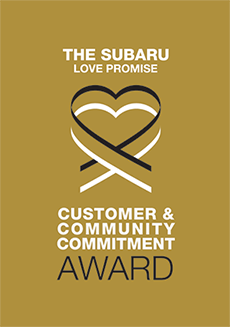 We've been nationally recognized for our dedication to our customers, our community, and the Subaru Love Promise.
We're honored to receive the 2023 Subaru Love Promise Customer and Community Commitment Award. This award nationally recognizes elite Subaru retailers who provide an exceptional customer experience at every interaction with Subaru. These retailers have also demonstrated an outstanding commitment to supporting passions and causes in their local communities in important areas such as the environment, community, health, education, and pets.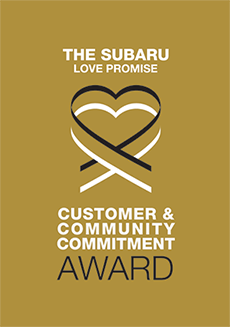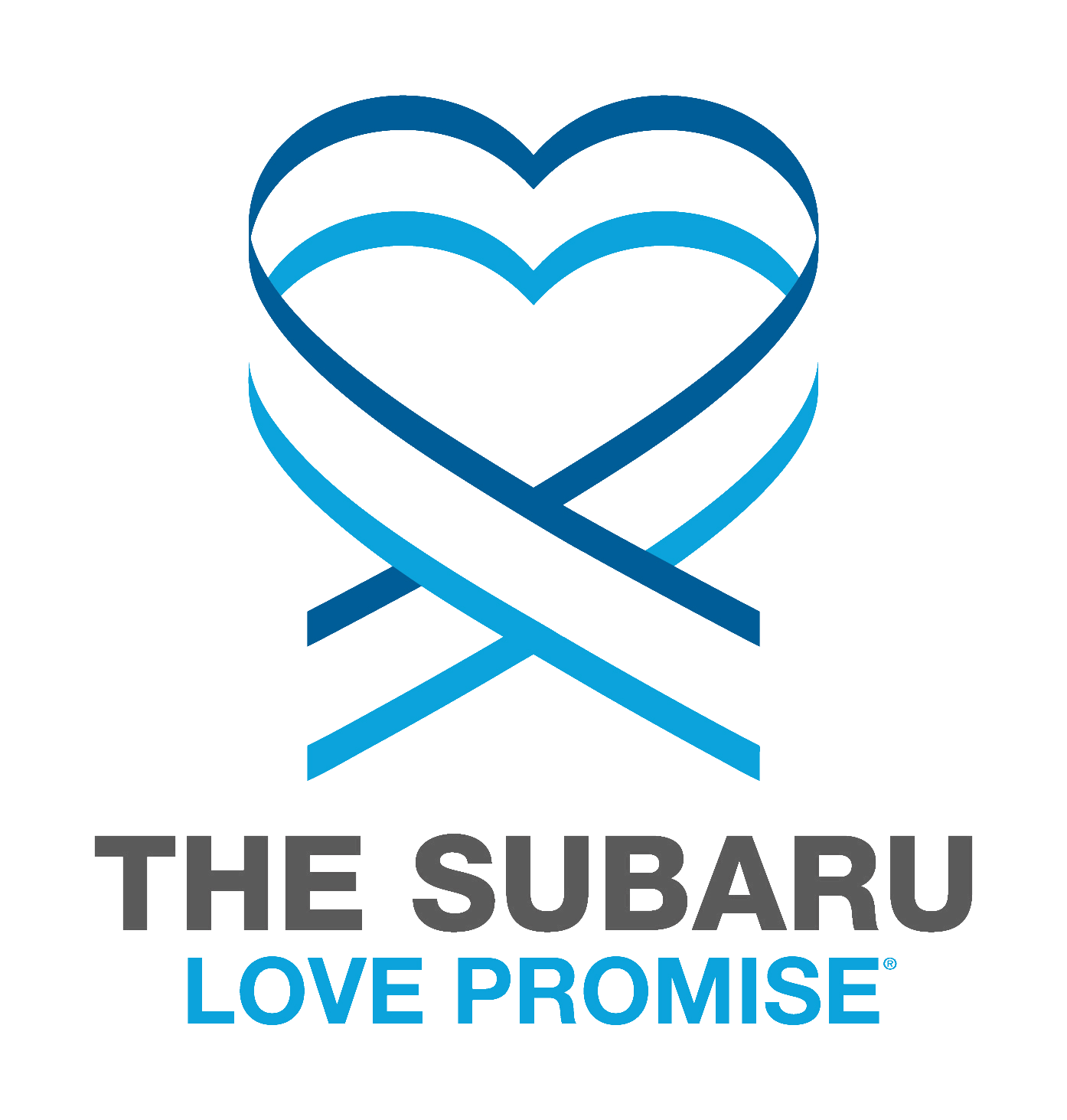 What is the Subaru Love Promise?
Subaru and our retailers believe in making the world a better place and the Subaru Love Promise is our vision of respecting all people. This is our commitment to show love and respect to our customers and to work to make a positive impact in the world.
How is Stohlman Subaru of Sterling dedicated locally to the Love Promise?
Our Love Promise can be seen in various partnerships with local charities and non-profits. We're grateful for the opportunity, not only to be a part of our community, but to serve it as well.
K-9 Caring Angels, Friends of Homeless Animals
SpringFest, National Wildlife Federation
Just Tryan It, Loudoun South Little League
Novant Health, Leukemia & Lymphoma Society
Love Promise Stories from Stohlman Subaru of Sterling
Subaru and Stohlman Subaru of Sterling believe in making a positive impact on the communities in which we live and work. We uphold that belief through our Love Promise Community Commitment. Every month, we select inspiring stories from customers and partners from around our area who strive to support our collective commitment and feature them here
Stohlman Subaru Supports Dulles South Lacrosse - Carrie D
Thank you Stohlman for all your support this past Fall of 2022! Being a platinum sponsor you guys really stepped it up for our players and families. Here at Dulles South Lacrosse we believe in teaching our players the basics so they can excel year after year. At our Championship Tournament your onsite tent and activity was a team family favorite. I think every single player, sibling and parent won something from Patrick at your booth!!! We hope to see you again in spring as our platinum sponsor again. Thank you Stohlman Subaru of Sterling we love you!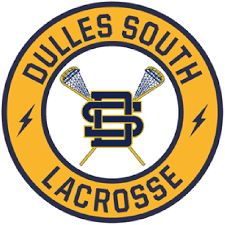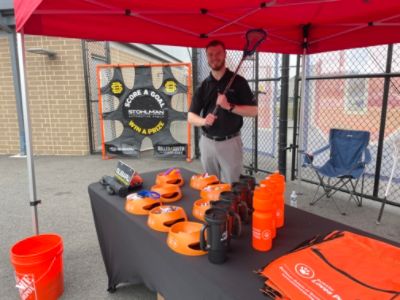 ---
Stohlman Subaru of Sterling Loves To Care - Rozlyn G
We are overwhelmed by your generosity today! Thank you for the blankets and arts and craft kits for cancer patients at our medical center! Your compassion and hand-written notes of encouragement to those fighting cancer is appreciated! This is just what our young patients need to help them during this difficult time. It gets cold here in the hospital and these fuzzy blankets are perfect! Thank you from our hearts to yours! Please look for our Facebook post acknowledging this tremendous gift!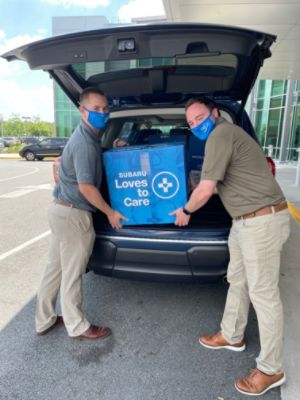 ---
A long-time Subaru owner that now loves Stohlmans - Caroline F
Dear Mt. Arvin Nano, I hope you are the discerning person who hired David Lee, my Advisor. He is personable and truly understands client care. I am a long time Subaru owner and when I moved to Reston many years ago, I was delighted to find Paul Brothers in Herndon, which became my service place. The staff was small as was the old building with few amenities unlike those which I enjoyed yesterday at Stohlmans. Over the years I got to know the people there quite well, including Kenny who is still with you. I knew Tom Wimer, the service manager there before he became the father of a tribe of children! I was dismayed when Paul Brothers was taken over by Stohlmans, in time, leaving Herndon to build this palace of a dealership and service department. I understand business, it was the right move for the company to join the other dealerships on Auto World Circle, clever name. Again, I was dismayed when. somewhat post COVID-19, I didn't recognize a single person, except Kenny. Then I learned that I had an 'advisor.' Fine, whatever. And David Lee was assigned to put up with me. Which is a good thing from my point of view. As I said, he is personable, returns calls almost immediately, listens to me, clarifies any issue, and is just a great advisor! I did think Wi-Fi would be available so I could bring some work and 'camp out' as I said to David. Then I called again to ask if there was a place I could sit to plug in my laptop. Yes, he would see to it. When I got into the car to leave, I found a cold bottle of water waiting for me. Thanks, David! I am very aware of the courtesy of the entire staff and am certain they are nearly as helpful as he is. However, I think he is exceptional. Again, if you hired him, congratulations on a smart choice! Hang on to him! And would you please thank the person who did a beautiful job of cleaning the wheels on my car, prior or after new tires were put on! I had cleaned them as best I could, but these now knock my socks off! Wow! She looks like new! And thanks to the technicians who did the rest of the work. Stohlmans does things right. Tell the cleaning lady that I was surprised and pleased that she was cleaning midday! Cleanliness is next to Godliness and client appreciation! Please tell her thank you. My electronic brake replacement and some other needed service was done on Tuesday, November 8, 2022 and I doubt that I will meet YOU until spring when David recommended an oil change. So, I will wish you and your staff wonderful holidays between now and then! Most sincerely, Caroline FitzPierce
---
Your support helps make the difference, Thank you Stohlman - adam p
Thank you Stohlman Subaru of Tysons for being a key sponsor this year and helping us raise funds to help our youth become leaders of the future. Carrington Carter II Charity provides support and mentorship to develop creative solutions and alternatives to drug usage, alcohol abuse, and gun violence, with the ultimate goal of developing leaders of the future. Over the past 5 years we have raised over $40,000 and impacted the lives of 21 students to help guide them on the right track to success. We couldn't have done it without your support Stohlman - Thank you!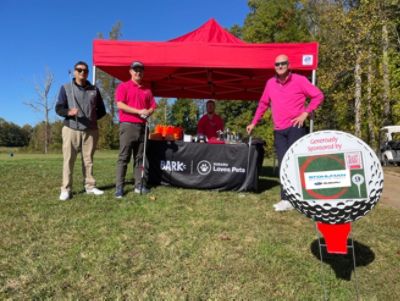 ---
Exemplary Customer Service - Ryan M
I am writing to you as a son who feels the need to share an incredible experience I recently shared with my mother, Karen, while she was test driving her "dream car" at Stohlman Subaru of Sterling on Tuesday, August 23rd. Karen is a private person who would most likely feel very uncomfortable knowing that I am sharing what a heartfelt moment I was able to experience with her, but I feel as if this must be shared with you all. Her best friend/husband of over 40+ years passed away suddenly in 2021, subsequently altering our family's world. Working as a pharmacist for almost three decades and throughout this pandemic at a local hospital, she continues to put others first as she always has for her entire life. A strong will to persevere through the toughest of times has been one of the most valuable lessons she has taught my sister and me. I share this with you to let you know what a significant moment in my own life this has been for me personally. To see my mother's happiness shine through after not only test driving the "car of her dreams" but taking the financial plunge to treat herself and get all of the "bells and whistles" she only dreamed about will be a memory I will cherish for years to come. The phenomenal red-carpet treatment shown by all involved (Ali Sami, Mike Cerqueira, and Joshua Brown) is also why I feel compelled to share my experience of Stohlman Subaru. If this isn't a typical norm to provide such an extraordinary level of service, it unquestionably should be harvested and fostered by dealerships far and wide. Everything about the experience, from opening the bay door and taking her dream car off the showroom floor for a test drive; to the no-pressure sales tactic and honesty by treating us like a part of the family; made the decision to give Stohlman Subaru her business quite literally a no brainer. Kudos to all involved, and I sincerely thank you from the bottom of my heart. Warm Regards, Ryan Mulheron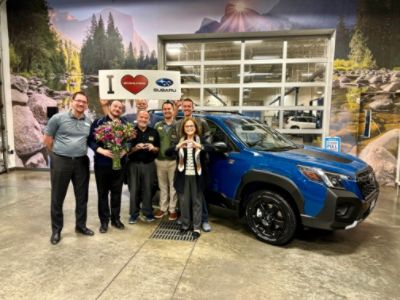 ---
Furry Friends and Subaru - Sherry T
Rescue is one of the hardest jobs you'll ever love. The emotional, physical, and financial toll it takes is significant. Many of the pets we take in are seniors, need medical assistance, or have behavior concerns. Despite that, the reward of saving a precious life, and placing that pet into a loving home, makes it worth every ounce of tears, sweat, and frustration. Volunteers, fosters, donors and sponsors make it possible for us to continue our life-saving efforts but it's hard to find that kind of dedicated support. This is why we are profoundly grateful to Subaru and Stohlman Subaru of Sterling in particular....they stand behind their committment to help save pet lives through their various campaigns and we couldn't be prouder to partner with such a fantastic team of professionals. Thank you Stohlman Subaru!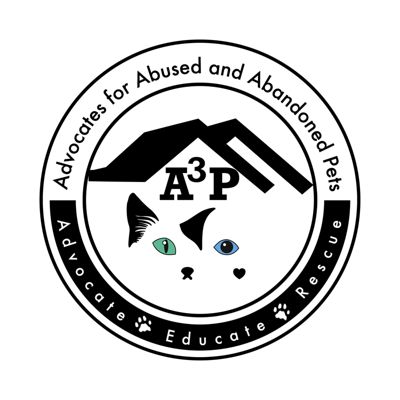 ---
" Subi: the Service dog - SONNY M
Subi is an English Cream Retriever who was raised and trained by K-9 Caring Angels Therapy and Service Dogs. Because of the generosity and continued support of Stohman Subaru and their "Share the Love Program" we were able to place Subi with a wonderful Military Veteran in New York who had recently lost his beloved Dog. The Military Veterans who have served to protected our country do so selflessly, and many times they pay an unbearable price for their service. PTSD, ,Suicided, Military Sexual Trauma and traumatic Brain injuries are devastating real among our soldiers, so placing a trained service dog with one of our soldiers is an honor and we will continue to "share the Love" with our dogs until we are no longer needed. Thank you Subaru!!
---
Keeping our communities most vulnerable warm - LINDA K
Much thanks to Adam Portzel and the Stholman Subaru of Sterling and their staff for dropping of warm Subaru blankets and warm socks to the Loudoun Homeless Service Center...serving our communities most vulernable.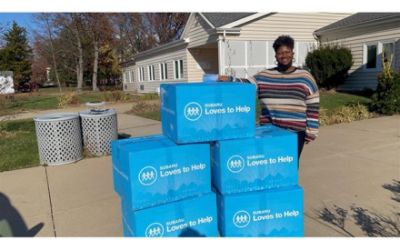 ---
Stohlman Supports Sterling Middle School STEM - Raji G
Here at Sterling Middle School, we greatly appreciate all of the books we received courtesy of the fine folks at Stohlman Subaru of Sterling. All of our students love to read and this will help expand our library. These supplies from all your staff & customers will be used specifically for our air and space science STEM department. Thank you for promoting the growth of our youth and aiding us in embracing the journey of knowledge.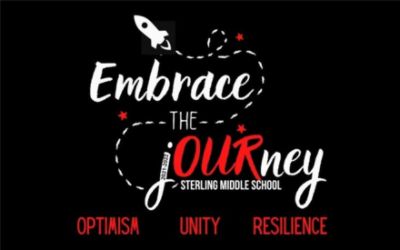 ---
Subaru Love Promise - A3P - Sherry T
The number of homeless pets is heartbreaking but the feeling of placing these deserving babies in their forever, loving homes is beyond elation. Having the right support behind such efforts is immeasurable, which is why we are proud and grateful to have had the opportunity to partner with Stohlman Subaru for this year's campaign to recognize the plight of "underdogs" and homeless pets in general. It's more than the contributions that Subaru generously donates, it's the understanding that it takes a community to acknowledge and accept the fact that there are countless pets in need and to do something about it. That's what Subaru does - every year - through their campaigns. By helping rescues save pet lives Subaru plays an important role in helping reduce the number of pets needing help. Thank you Stohlman Subaru for allowing Advocates for Abused and Abandoned Pets (A3P) to be a part of your life saving efforts. Sherry T.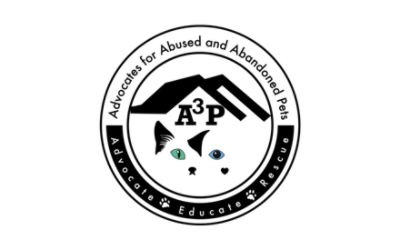 ---