The 2022 Subaru Love Promise Community Commitment Award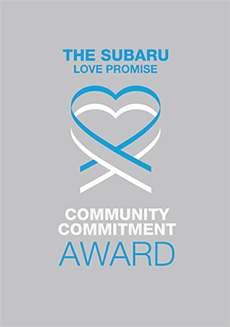 We've been nationally recognized for our dedication to our community and the Subaru Love Promise.
We're honored to receive the 2022 Subaru Love Promise Community Commitment Award. This award nationally recognizes Subaru retailers who are making the world a better place while demonstrating an outstanding commitment to supporting passions and causes in local communities. These efforts are focused in important areas such as the environment, community, health, education, and pets.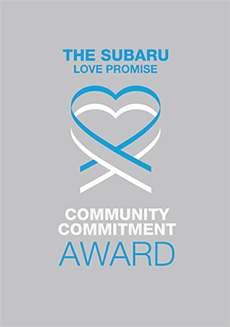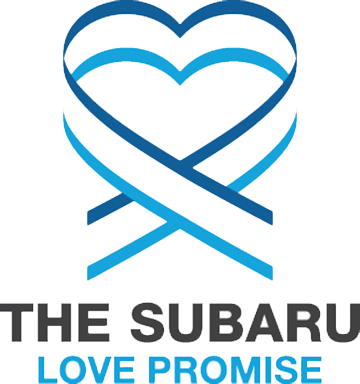 What is the Subaru Love Promise?
Subaru and our retailers believe in making the world a better place and the Subaru Love Promise is our vision of respecting all people. This is our commitment to show love and respect to our customers and to work to make a positive impact in the world.
How is Stohlman Subaru of Sterling dedicated locally to the Love Promise?
Our Love Promise can be seen in various partnerships with local charities and non-profits. We're grateful for the opportunity, not only to be a part of our community, but to serve it as well.
K-9 Caring Angels, Friends of Homeless Animals
SpringFest, National Wildlife Federation
Just Tryan It, Loudoun South Little League
Novant Health, Leukemia & Lymphoma Society
Love Promise Stories from Stohlman Subaru of Sterling
Subaru and Stohlman Subaru of Sterling believe in making a positive impact on the communities in which we live and work. We uphold that belief through our Love Promise Community Commitment. Every month, we select inspiring stories from customers and partners from around our area who strive to support our collective commitment and feature them here
Furry Friends and Subaru - Sherry T
Rescue is one of the hardest jobs you'll ever love. The emotional, physical, and financial toll it takes is significant. Many of the pets we take in are seniors, need medical assistance, or have behavior concerns. Despite that, the reward of saving a precious life, and placing that pet into a loving home, makes it worth every ounce of tears, sweat, and frustration. Volunteers, fosters, donors and sponsors make it possible for us to continue our life-saving efforts but it's hard to find that kind of dedicated support. This is why we are profoundly grateful to Subaru and Stohlman Subaru of Sterling in particular....they stand behind their committment to help save pet lives through their various campaigns and we couldn't be prouder to partner with such a fantastic team of professionals. Thank you Stohlman Subaru!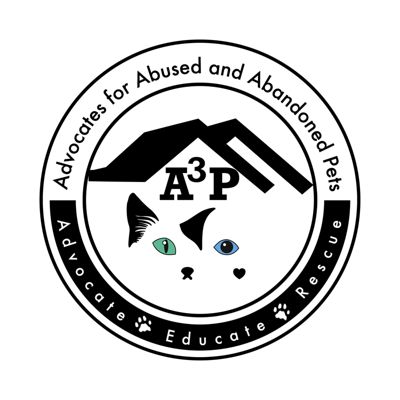 ---
" Subi: the Service dog - SONNY M
Subi is an English Cream Retriever who was raised and trained by K-9 Caring Angels Therapy and Service Dogs. Because of the generosity and continued support of Stohman Subaru and their "Share the Love Program" we were able to place Subi with a wonderful Military Veteran in New York who had recently lost his beloved Dog. The Military Veterans who have served to protected our country do so selflessly, and many times they pay an unbearable price for their service. PTSD, ,Suicided, Military Sexual Trauma and traumatic Brain injuries are devastating real among our soldiers, so placing a trained service dog with one of our soldiers is an honor and we will continue to "share the Love" with our dogs until we are no longer needed. Thank you Subaru!!
---
Keeping our communities most vulnerable warm - LINDA K
Much thanks to Adam Portzel and the Stholman Subaru of Sterling and their staff for dropping of warm Subaru blankets and warm socks to the Loudoun Homeless Service Center...serving our communities most vulernable.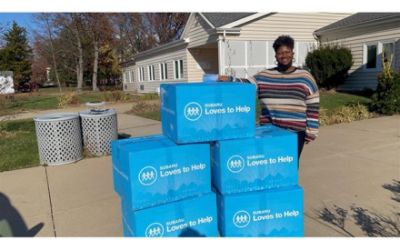 ---
Stohlman Supports Sterling Middle School STEM - Raji G
Here at Sterling Middle School, we greatly appreciate all of the books we received courtesy of the fine folks at Stohlman Subaru of Sterling. All of our students love to read and this will help expand our library. These supplies from all your staff & customers will be used specifically for our air and space science STEM department. Thank you for promoting the growth of our youth and aiding us in embracing the journey of knowledge.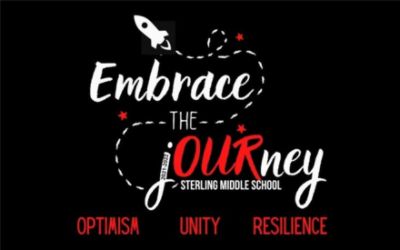 ---
Subaru Love Promise - A3P - Sherry T
The number of homeless pets is heartbreaking but the feeling of placing these deserving babies in their forever, loving homes is beyond elation. Having the right support behind such efforts is immeasurable, which is why we are proud and grateful to have had the opportunity to partner with Stohlman Subaru for this year's campaign to recognize the plight of "underdogs" and homeless pets in general. It's more than the contributions that Subaru generously donates, it's the understanding that it takes a community to acknowledge and accept the fact that there are countless pets in need and to do something about it. That's what Subaru does - every year - through their campaigns. By helping rescues save pet lives Subaru plays an important role in helping reduce the number of pets needing help. Thank you Stohlman Subaru for allowing Advocates for Abused and Abandoned Pets (A3P) to be a part of your life saving efforts. Sherry T.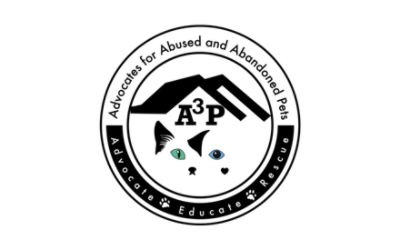 ---
Subaru Love Promise - A3P - Christy L
We had just recently lost our beloved black cat Loki, who was the most loving, headbutting sweetheart. His death was sudden, unexpected and very hard on the family. Fast forward a couple of months and Grayson was introduced into our lives. From the first meeting, he came right up to me and gave me a headbutt. I knew instantly he would be mine!! I had to fight everyone at the rescue center and potential adopters for him! He is the most talkative, in your face, lovebug who fits right in with his dog sister, and 5 cat brothers and sisters. While there is no replacing our Loki man, Grayson completes this crazy family circus. Our hearts are full and there is never a dull moment with our alien gray baby. Thank you Subaru for supporting the "Underdog" and all pets in general! Christy L.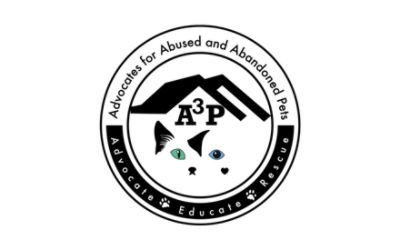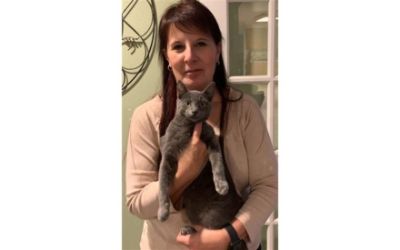 ---
Recent Subaru Outback Purchase - Aimee B
My husband and I were referred to Stohlman Subaru of Sterling by Adam Portzel. He mentioned that they were a great team and we would feel well taken care of. We ended up purchasing a white 2021 Subaru Outback. The salesman Mike Cerqueira took great care of us and provided realistic information. He was organized, timely, and made the entire process seamless and enjoyable. My mother owns an Outback and it has been my dream car for a long time. I felt really empowered to be able to purchase one and have been enjoying it since the purchase date. I'm happy to be a part of the Subaru family!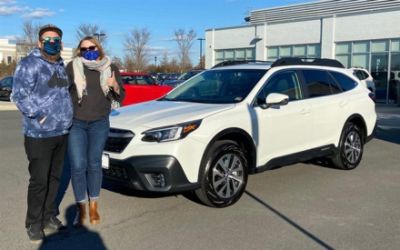 ---
Stohlman Subaru #HungerHeroes - Sarah M
Stohlam Subaru stepped forward to help provide over 20,000 meals for our neighbors in need at a particularly critical time. This year, the Blue Ridge Area Food Bank has seen a dramatic increase in visits to our partner food pantries and nutrition programs. The need in our region is historic, and the trend shows no signs of weakening. As the economic fallout of the pandemic continues, the support from Stohlam Subaru strengthens our resolve to help our neighbors in need, no matter what. Thank you for joining with us to make sure that the 115,390 neighbors we serve each month have enough to eat. We are honored to have you at our side; because when we stand together, hunger doesn't stand a chance.
---
Service dogs for Veterans & First Responders - Sonny M
Thanks to the ongoing efforts and support from Stohlman's Subaru in Sterling VA we have been able to continue our efforts to provide psychiatric service dogs for our first responders and military veterans who suffer with all forms of PTSD. Because PTSD is the invisible would our veterans are often made to feel invisible or ignored but PTSD is very real, and the 22 suicides a day should be proof enough but still it continues. Our goal is to give our soldiers and first responder a fighting chance by providing a bridge that will help them reemerge into society, assist him with night terrors or psychiatric melt downs, accompanying them to appointments and giving the sense that they are not alone and someone still has their six. We have seen time and time again how the love of a trained companion who can recognize and alert when their owner is having difficulty can give them and their families a second chance at life. Training a service dog takes a minimum of 600 hours not to mention the care, feeding and medical expenses, it can easily run into $15-$20, 000 before a year is up. This year, because of the love and support we have received from Subaru's share the love we have placed, trained and certified 7 beautiful English cream retrievers. 1 is a first responder dog who was place in the Richmond fire department, Lady K and the other 6 have been placed with military veteran and first responders as trained and certified Psychiatric service dogs. Thank you from the bottom of our hearts and the heart of each and every one who has received a partner in their journey, their psychiatric service dogs. God bless you Subaru!!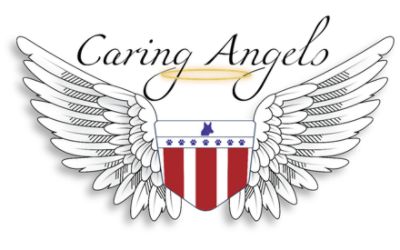 ---
Lady Georgia - SONNY M
K-9 Caring Angels is a small non profit who raise and train service dogs for our military veterans and first responder. Because of the generosity of the Sterling Subaru here in VA we have been able to raise and train one of the most beautiful full bred English Cream Retriever we have ever had the pleasure of training, Lady Georgia. Although we love all breeds from all dogs, we decided to stack the deck as best we could to provide the healthiest dog by purchasing and raising a pure bred ECA from Shady Mist Kennels so we would hopefully ensure a longer and healthier life span for our dogs. Lady Georgia was a hit from the beginning, full of love and affection to anyone she met. She was Bred to another handpicked male and on Dec 30th she gave us 7 beautiful pups. Hers the thing, if Subaru had not supported our cause for the service dogs we might not of had enough fund to bring these pups into this world, the day of delivery Lady Georgia went into distress and we almost lost her and her pups. Thanks to a local veterinary, Artimes emergency and the funds that had been donated to support Lady Georgia we had what we needed for the emergency C-section. We were told we had already lost one pup and might lose everyone including Lady Georgia but by the grace of God we had our Christmas miracle and not only did Lady Georgia come through but even the pup that we has been told we had already lost survived! Even so we never dreamed she would produce such amazing pups. I thought we might get 2 or 3 service dogs if we were lucky but we have 7!! We have been able to promise 7 beautiful pups to our first responders and military veterans. America loses 22 veterans every day to PTSD suicide, 22 may seem like a small number that's easy to ignore, but that's over 8,000 a year! 8000 of our sons and daughter, brothers and sisters, moms and dads, friends and loved ones. Our Goal is to continue to provide Psychiatric service dogs to our soldiers until that number is 0 and we couldn't do that without Subaru's support! thank you thank you and God Bless you!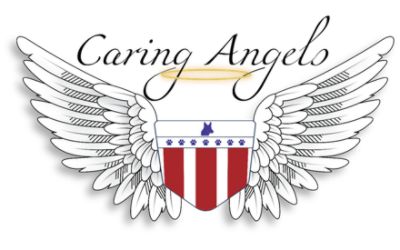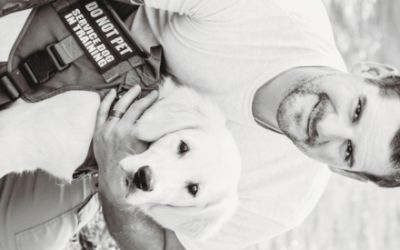 ---